This has been one of the most enjoyable projects i have ever worked on, Our team of guys had to completely insulate and plasterboard the whole two floors of this huge five bedroom timber frame house & completely plaster it.
The design of the house was really special to the client and wanted to add their own special touches which included their own hand made stained glass windows. as you can see in the pictures we had scaffold on the first floor inside due to the 5m high ceilings, all in all a great six week project to be involved in.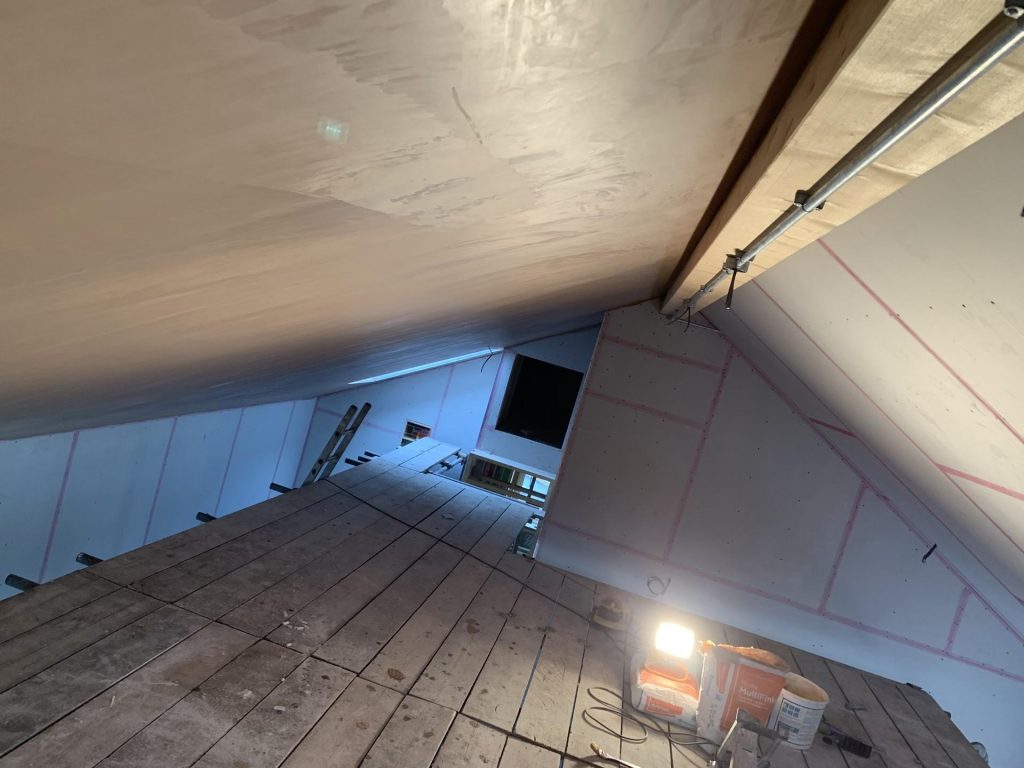 Jamie and his team took on a big job boarding, insulating and plastering a 5 bed new build house. They took it in their stride, putting in long busy days and got the job done quickly and efficiently. They were friendly, polite and professional at all times and produced a great end result. Thanks Jamie!
Dan,